Do you think: "It won't happen to me..."?
think again, because it could
80% of young people work before graduating from high school.
In Canada one out of seven young workers gets hurt at work.
Work sends 100,000 young people to US emergency rooms each year.
Over 200,000 14 to 17 year olds get hurt at work in the US.
Every year 70 young American workers die from work.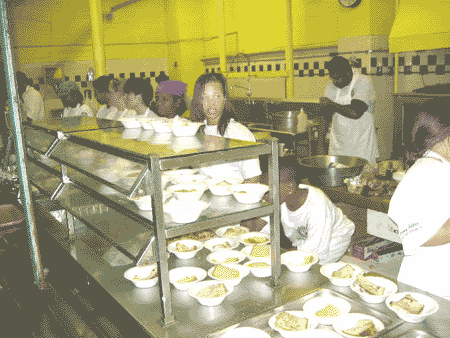 For information on young people working safe or to set up a training in the metro Detroit area email or call her at .
What non-agricultural jobs can I do?
What agricultural jobs can I do?
Do these things:
Document everything. Keep track of problems you and your co-workers encounter.
Work with your co-workers. There is strength in numbers.
Tell your supervisor about the problem and ask it be fixed.
Get help. Call SEMCOSH and your union.
Do not do these things:
Call OSHA as soon as you find a problem. First document the problems and ask that they be fixed.
Go it alone. Don't be the lone ranger.
Organize
Throughout the world young people are forced to work in sweatshops. The strongest organizers to fight this are other young people. Have you ever checked where your clothes were made? Or wondered who was making them? Protecting young peoples economic future means organizing against exploitation of young people as workers and consumers.
Unions & young people - unions need to reach out
Union Summer - want to work for a union?
Workers Rights Consortium - get sweatshops out of University gear