Print out order form

New shirt by Mike Konopacki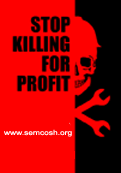 100% -- cotton, union artist, union shirt & union printer.
T-Shirts available in M, L, XL, XXL, XXXL
$20 each postage included.
White shirt with above artwork on chest.

New SEMCOSH posters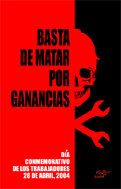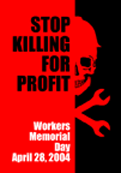 In Spanish or English
$25 for 4 including shipping

Buttons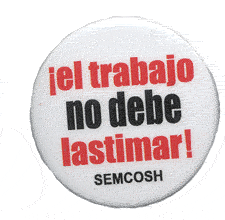 Ten buttons for ten bucks
(postage and handling included).
If you want lots we can make a deal.



Classic safety shirt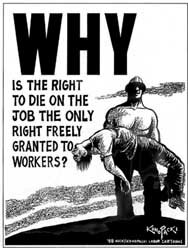 100% -- cotton, union artist, union shirt & union printer.
T-Shirts available in M, L, XL, XXL, XXXL
$12 each postage included.
Red shirt with black ink or black shirt with white ink
SEMCOSH name on back.

Print out order form
Check out the Huck/Konopacki website at www.solidarity.com/hkcartoons and subscribe to their monthly cartoon packet.